With 20 years' experience in results-oriented public relations, marketing, communications, institutional advancement, and organizational development, DerSimonian has worked professionally with a diverse range of national and international organizations.
In the professional realms of cultural arts, luxury travel, economic revitalization, and institutional advancement, DerSimonian's professional background includes serving London's Southbank Centre, Royal Festival Hall, Rhode Island's Providence Performing Arts Center, Orient-Express Hotels, Trains & Cruises, community/economic development of Maine's Waterville Main Street, Heart of Biddeford and institutional advancement, marketing and communications for Becker College, Maine College of Art, Foxcroft Academy, and Concord Academy.
Having served in multiple higher education administrative positions of leadership, DerSimonian has experience in guiding institutions and brands through complex initiatives that increase donor base, public engagement, and brand visibility within target audiences. DerSimonian conducts research, extrapolates key themes from stakeholder dialogue, aligns cross-channel marketing campaigns with goals, and implements a range of strategic, creative, and digital initiatives.

Raffi DerSimonian holds a Master of Science degree in Professional Communications and Marketing, and a Bachelors of Science in Communications and Culture from Clark University, Worcester, Massachusetts.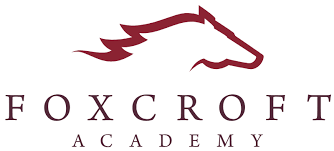 AREAS OF EXPERIENCE & EXPERTISE
Research & Strategy • Strategic Marketing & Communications • Website Production • Public & Media Relations • Video Production • Writing & Editing • Branding • Civic Engagement & Public Affairs • Community Relations • Public Speaking • Audience Development • Relationship Building & Cultivation • Event Production • Fundraising & Campaign Management • Stewardship • Project & Team Management • Digital / Print Media • Admissions & Enrollment Marketing • Online / Social Media


COMMUNITY ENGAGEMENT
Guided by the belief that there is a direct correlation between the health of an institution, individual and community, investing in community is one of DerSimonian's defining values.

Here are a few organizations that DerSimonian had the opportunity to serve in various ways, including as a board member, active committee member or on the advisory council: